Calcium Stearoyl Lactylate(CSL)
Short Description:
As a professional Calcium Stearoyl Lactylate(CSL) food additives and food ingredients supplier and manufacturer, JUSTCHEM has been supplying and exporting from food additives and food ingredients China for almost 10 years, please be assured to buy food additives and food ingredients at Justchem. Any inquiries and problems please feel Free to send emails to us via sales@justchem.com  we will reply you within 1 working day.
Min.Order Quantity: 500kg
QC: Haccp,Kosher,Halal,Iso
Port: SHANGHAI,QINGDAO,TIANJIN
Payment Terms: L/C,D/A,D/P,T/T
CAS No.: 5793-94-2
Einecs No.: 232-554-6
MF: C42h82cao6
HS Code: 2915701000
Product Detail
FAQ
Our Factory
Product Tags
Calcium Stearoyl Lactylate (CSL) CAS 5793-94-2
Calcium Stearoyl Lactylate is the calcium salt of the stearic acid ester of lactyl lactylate. This natural water-in-oil emulsifier, derived from Palm Stearic and Lactic acids, imparts an excellent feel to surfactant systems, bath oils, cosmetics, creams and lotions. This ingredient is a fantastic tool to help you create unique hair styling products, and superior lip care products especially when used in combination with Hydroxylated Lanolin. Calcium Stearoyl Lactylate offers superior moisturizing properties to your formulation, for elegant feel and function.
Applications:
It can be used for multiple purposes such as emulsification, aging resistance, gluten fortifying and fresh-keeping in many kinds of food such as bread, steam bread, noodle, instant noodle and dumpling. It can also be used as an emulsifier in milk, non-dairy creamer, margarine, fresh cream, meat products, animal and vegetable oils, etc.
(1) Increase the springiness, toughness and gas-holding capability of dough, increase volume of the bread and steam bread and improve the organization and structure. It can react with amylose to delay and prevent the food aging. It can make it easier to remove biscuits from moulds to produce smooth appearance, distinct layers and crisp feeling in mouth.
(2) It can make hot and spicy food more pliable and softer and prolong the preservation time.
(3) Enhance the quality of quick frozen food, improve their organization and structure, and prevent surface cracking and filling escaping.
Usage:
(1) It can be directly mixed well with flour for use.
(2) Put this product into warm water at about 60¡ã C with proportion of 1: 6 to get paste shaped substance, ten add it into flour in proportion to obtain better effect.
(3) When used in non-dairy creamer or this kind of substance, it should be heated well with emulsified substance to get homogeneous emulsion before further processing.
Recommended Addition Amount: 0.2~0.5 %( Calculated by Flour)
Items Specifications
Appearance White or slightly yellowish powder or brittle solid with a characteristic odour
Acid Value (mgKOH/g) 60-130
Ester Value (mgKOH/g) 90-190
Heavy Metals(pb) (mg/kg) ≤ 10mg/kg
Arsenic (mg/kg) ≤ 3 mg/kg
calcium% 1-5.2
Total lactic acid % 15-40
lead(mg/kg) ≤ 5
mercury(mg/kg) ≤ 1
Cadmium(mg/kg) ≤ 1
---
Previous:
Sodium stearoyl lactylate(SSL)
---
1.What kinds of certificates can you offer?
We can offer HAPPC, KOSHER, HALAL Certificates, ect.
2. Are you a manufacturer or  a trading company?
We are manufacturer for agar agar and carrageenan , Our factory established in 1992, we do more than 10years food additives in domestic market .
In 2016, We set up a branch company in Shanghai and create our new brand JUSTCHEM, dedicating to offer better sales service for food additives as well as to expand overseas markets.
3. How long shall we wait for your reply?
We can guarantee to reply your inquiries  in less than 24 hours in working days.
4. What kinds of transportation types can you provide?
Our main transportation methods include air transportation, railway transportation and sea transportation.
5. How long will I receive my good?
Usually we will arrange the shipment in 7 -15 days.
6. What documents you provide?  
Usually, we provide Commerical Invoice, Packing List, Bill of loading, COA , Health certificat and Origin certificate. If your markets have any special requirements, let us know.
7. What is loading port?
Usually is Shanghai , Qingdao , Tianjin,Dalian and ect.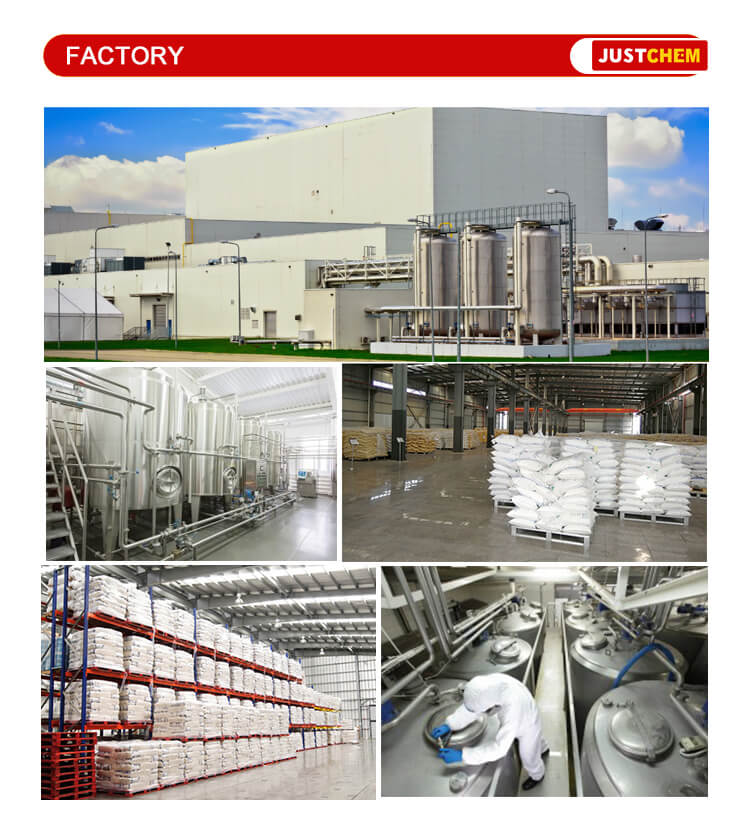 Justchem have departments including international sales, purchasing, technical, after-sales service, network engineering, general affairs, etc. We are able to offer service and support in English, Portuguese, Russian, Japanese, Korean and other languages. Within the efforts of all staff of us, our market has covered more than 40 countries and areas, which prompting us to be the most reliable partner of food producer and merchant all over the world. We have more than 20 professional sales offer you 7*24 online sales service.