Branched Chain Amino Acid(BCAA)
Short Description:
As a professional Branched Chain Amino Acid(BCAA) food additives and food ingredients supplier and manufacturer, JUSTCHEM has been supplying and exporting from food additives and food ingredients China for almost 10 years, please be assured to buy food additives and food ingredients at Justchem. Any inquiries and problems please feel Free to send emails to us via sales@justchem.com  we will reply you within 1 working day.
Min.Order Quantity: 500kg
QC: Haccp,Kosher,Halal,Iso
Port: SHANGHAI,QINGDAO,TIANJIN
Payment Terms: L/C,D/A,D/P,T/T
CAS No.: 69430-36-0
HS Code: 29163100
Product Detail
FAQ
Our Factory
Product Tags
A branched-chain amino acid (BCAA) is an amino acid having aliphatic side-chains with a branch (a central carbon atom bound to three or more carbon atoms). Among the proteinogenic amino acids, there are three BCAAs: leucine, isoleucine and valine.Non-proteinogenic BCAAs include norvaline and 2-aminoisobutyric acid.
The three proteinogenic BCAAs are among the nine essential amino acids for humans, accounting for 35% of the essential amino acids in muscle proteins and 40% of the preformed amino acids required by mammals.
FUNCTION:
1. Help to growth lean muscle maximises
2. Help to recovey when Optimises post-workout
3. Help to maintenance of cells
4. Help to avoid muscle degeneation
5.Optimises post-workout recovey
BCAA Bodybuliding Application:
Musle Supplement–BCAA:
On the role of health supplements in fitness,We don't care before, But when we useing a month we will be exciting because of the effect,Successful fitness need hard exercise but also scientific diet and important nutrition supplement.
In recent years, branched-chain amino acid supplements have come back into vogue in the bodybuilding and fitness community, and with good reason. There's more research that supports the use of BCAAs than most other supplements on the market.
While BCAA supplementation may be useful for gaining mass, I believe BCAAs are especially helpful for maintaining muscle mass while on a calorie-deficit diet. They're particularly useful for bodybuilding competitors who take their physiques to the lean extreme.
Although dieting down makes you look awesome onstage, on the beach, and to your friends of the opposite sex, it can also take a chunk out of your muscle mass.
How do you defend against this three-headed monster of muscle loss? Attack all three heads!
It's well established that branched-chain amino acids (particularly leucine) stimulate protein synthesis, and might do so to a greater extent than a normal protein on its own. BCAAs also increase synthesis of the cellular machinery responsible for carrying out the process of protein synthesis. Thus, BCAAs not only increase the rate of protein synthesis, but they also increase the cell's capacity for protein synthesis! Yep, you read that right.
BCAAs also work in your favor by reducing the rate of protein breakdown. They do this (primarily) by decreasing the activity of the components of the protein breakdown pathway, and also by decreasing the expression of several complexes involved in protein breakdown. (In this case, they decrease the amount of mRNA produced from the gene that codes for these components.)
If we revisit our original equation for muscle mass, it's plain to see that increasing synthesis and decreasing breakdown will equate to muscle gain/maintenance. And that, my friends, is how we fight the Cerberus of muscle loss
---
Previous:
L-Citrulline DL-Malate
---
1.What kinds of certificates can you offer?
We can offer HAPPC, KOSHER, HALAL Certificates, ect.
2. Are you a manufacturer or  a trading company?
We are manufacturer for agar agar and carrageenan , Our factory established in 1992, we do more than 10years food additives in domestic market .
In 2016, We set up a branch company in Shanghai and create our new brand JUSTCHEM, dedicating to offer better sales service for food additives as well as to expand overseas markets.
3. How long shall we wait for your reply?
We can guarantee to reply your inquiries  in less than 24 hours in working days.
4. What kinds of transportation types can you provide?
Our main transportation methods include air transportation, railway transportation and sea transportation.
5. How long will I receive my good?
Usually we will arrange the shipment in 7 -15 days.
6. What documents you provide?  
Usually, we provide Commerical Invoice, Packing List, Bill of loading, COA , Health certificat and Origin certificate. If your markets have any special requirements, let us know.
7. What is loading port?
Usually is Shanghai , Qingdao , Tianjin,Dalian and ect.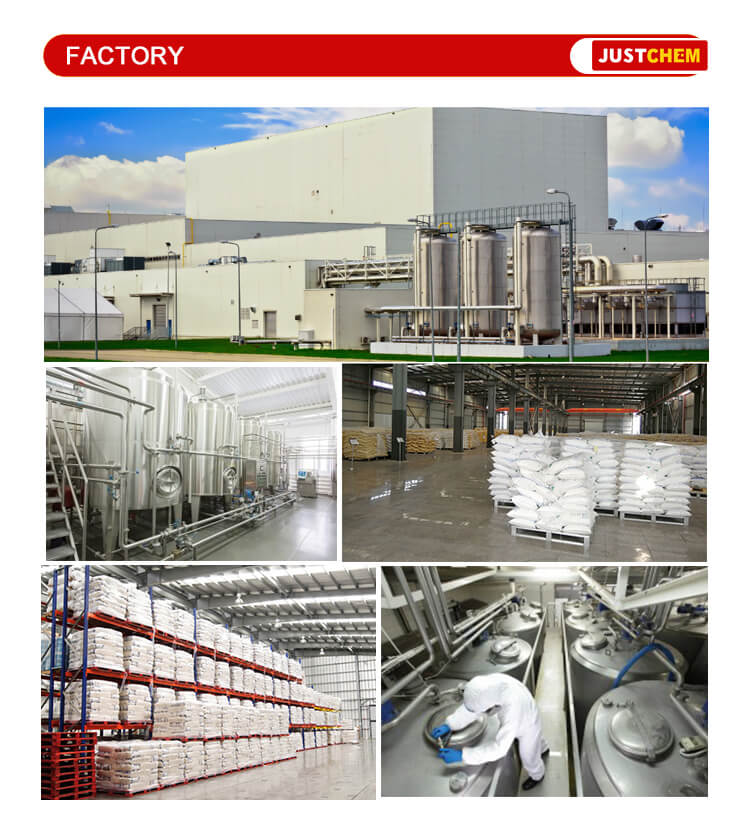 Justchem have departments including international sales, purchasing, technical, after-sales service, network engineering, general affairs, etc. We are able to offer service and support in English, Portuguese, Russian, Japanese, Korean and other languages. Within the efforts of all staff of us, our market has covered more than 40 countries and areas, which prompting us to be the most reliable partner of food producer and merchant all over the world. We have more than 20 professional sales offer you 7*24 online sales service.