The spring breeze is warm and warm, and International Women's Day on March 8 will also come as scheduled. JUSTCHEM hereby wishes all female compatriots a happy holiday.
International Women's Day is an international holiday to commemorate the women's movement and express respect for women's labor. International Women's Day has derived "Queen's Day" and "Girls' Day" through cultural changes and development, making the festival atmosphere more intense.
With the changes of the times, the way of celebrating festivals has also changed more and more. It is no longer just a simple verbal blessing. People will also carefully prepare all kinds of gifts, such as flowers, jewelry, clothing and so on. There will also be companies that offer heart-warming benefits to female employees. JUSTCHEM also prepared exclusive benefits for the company's female employees in advance – a one-and-a-half-hour vacation. Girls will also dress up and wear beautiful clothes (dresses, suits, etc.)on the day, and have a perfect girls-only festival.
Pamper yourself, and be favored by the world!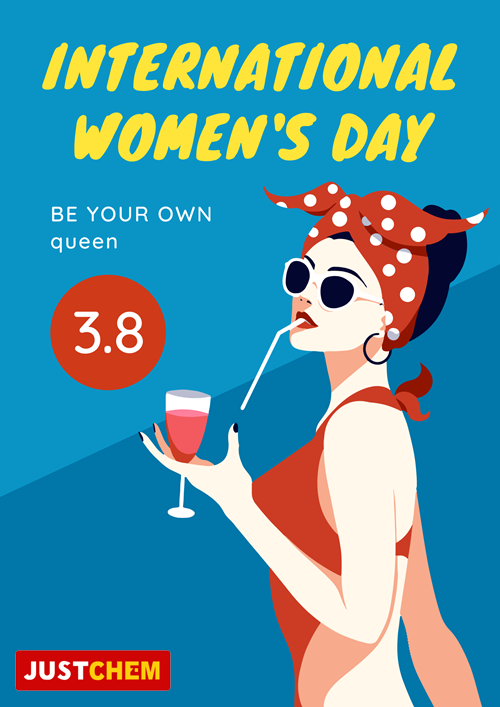 ---
Post time: Mar-03-2022